Celebrate National Watermelon Day on August 3rd with These Refreshing Recipes and Drinks!
On August 3rd, we celebrate National Watermelon Day, an ideal opportunity to enjoy the succulent and revitalizing goodness of this fruit! With the warm summer weather in full swing, there's no better way to stay cool than by relishing in a variety of delectable watermelon recipes and beverages. From refreshing salads to thirst-quenching drinks, we've got you covered with these simple and delightful watermelon treats. So, let's make the most of this special day and indulge in the vibrant flavors of summer!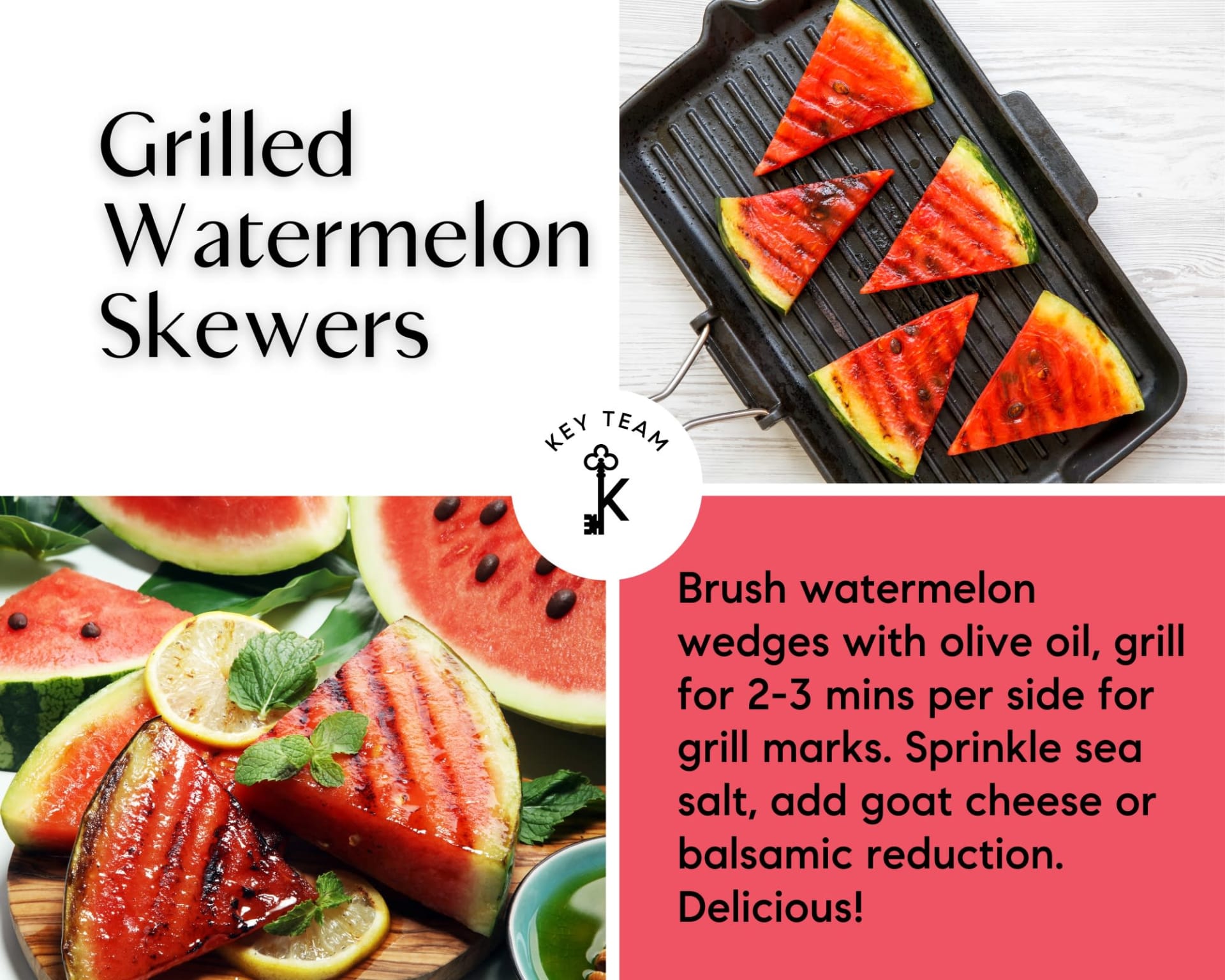 Grilled Watermelon Skewers:
Elevate your watermelon game with these grilled watermelon skewers. Cut watermelon into wedges, brush them lightly with olive oil, and
grill for 2-3 minutes on each side until you get some nice grill marks. Sprinkle with a pinch of sea salt and serve them on skewers with a sprinkle of crumbled goat cheese or a drizzle of balsamic reduction.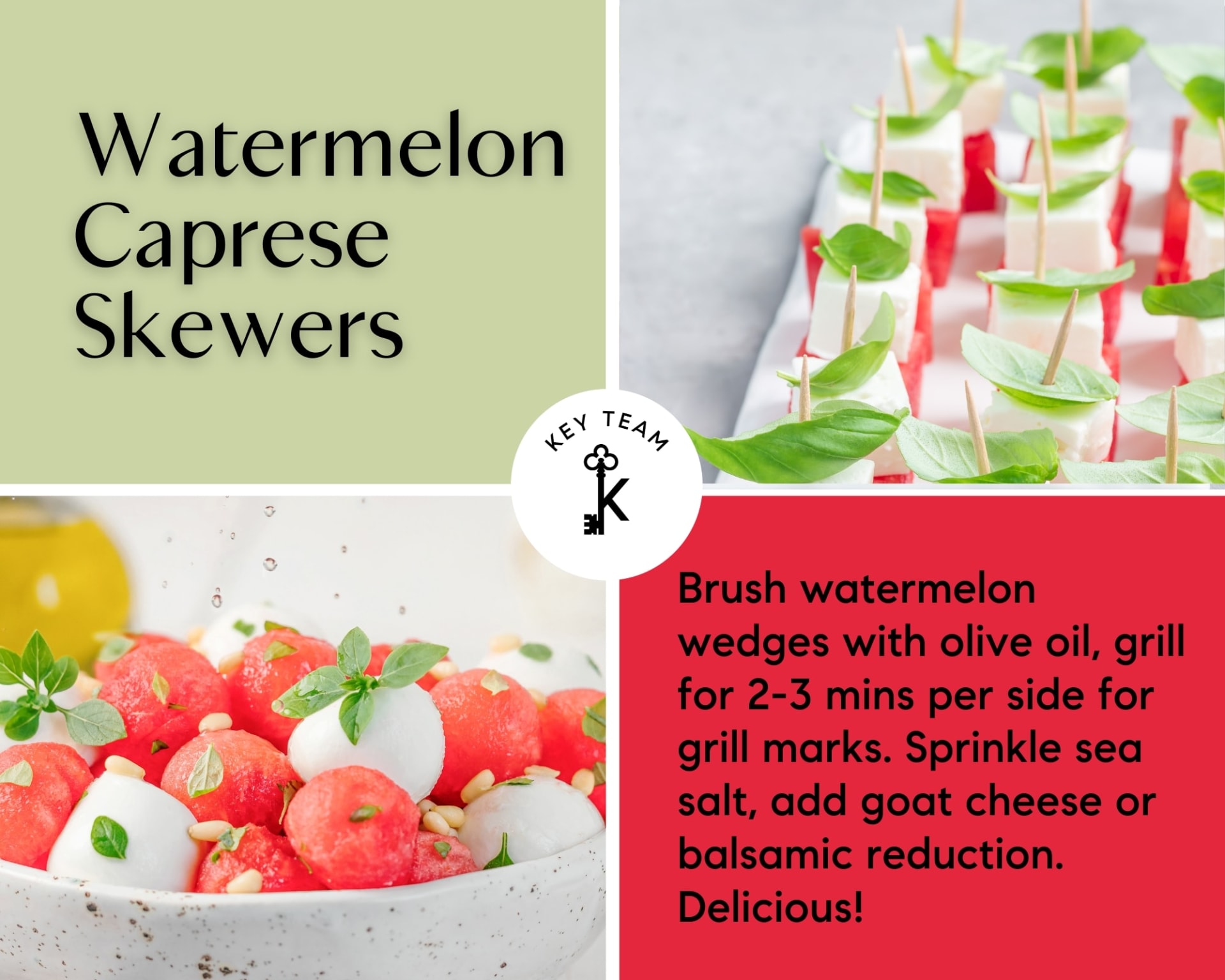 Watermelon Caprese Skewers
Impress your guests with these colorful and flavorful watermelon caprese skewers. Thread watermelon cubes, cherry tomatoes, fresh mozzarella balls, and basil leaves onto skewers. Drizzle with a balsamic reduction or glaze for an elegant touch. It's a delightful appetizer that showcases the best of summer produce.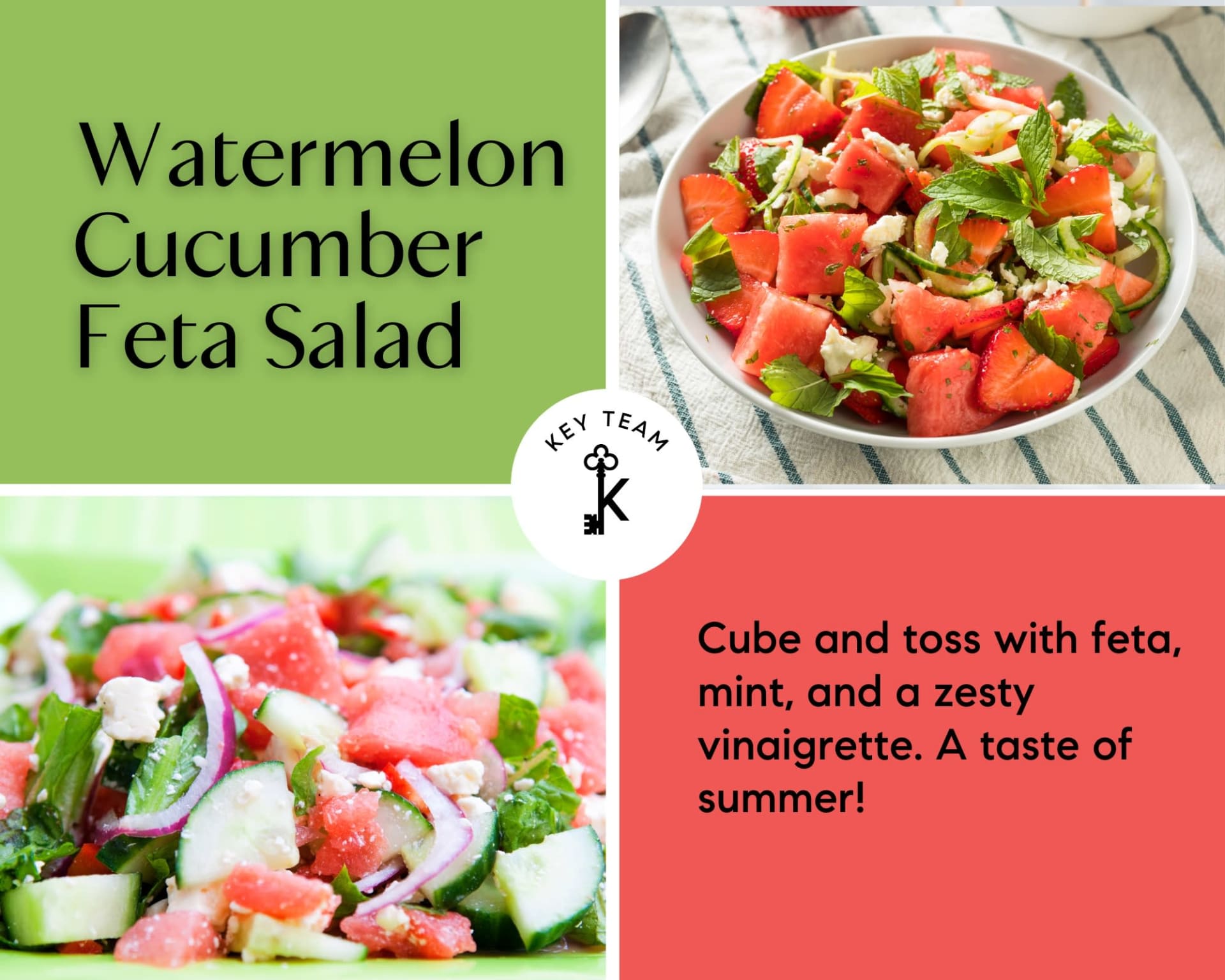 Watermelon, Cucumber, and Feta Salad:
For a refreshing and savory option, try this delightful watermelon, cucumber, and feta salad. Cube watermelon and cucumber, then toss them together with crumbled feta cheese and a handful of fresh mint leaves. Drizzle with a simple vinaigrette made from olive oil, lemon juice, salt, and pepper. It's a light and satisfying salad that perfectly captures the essence of summer.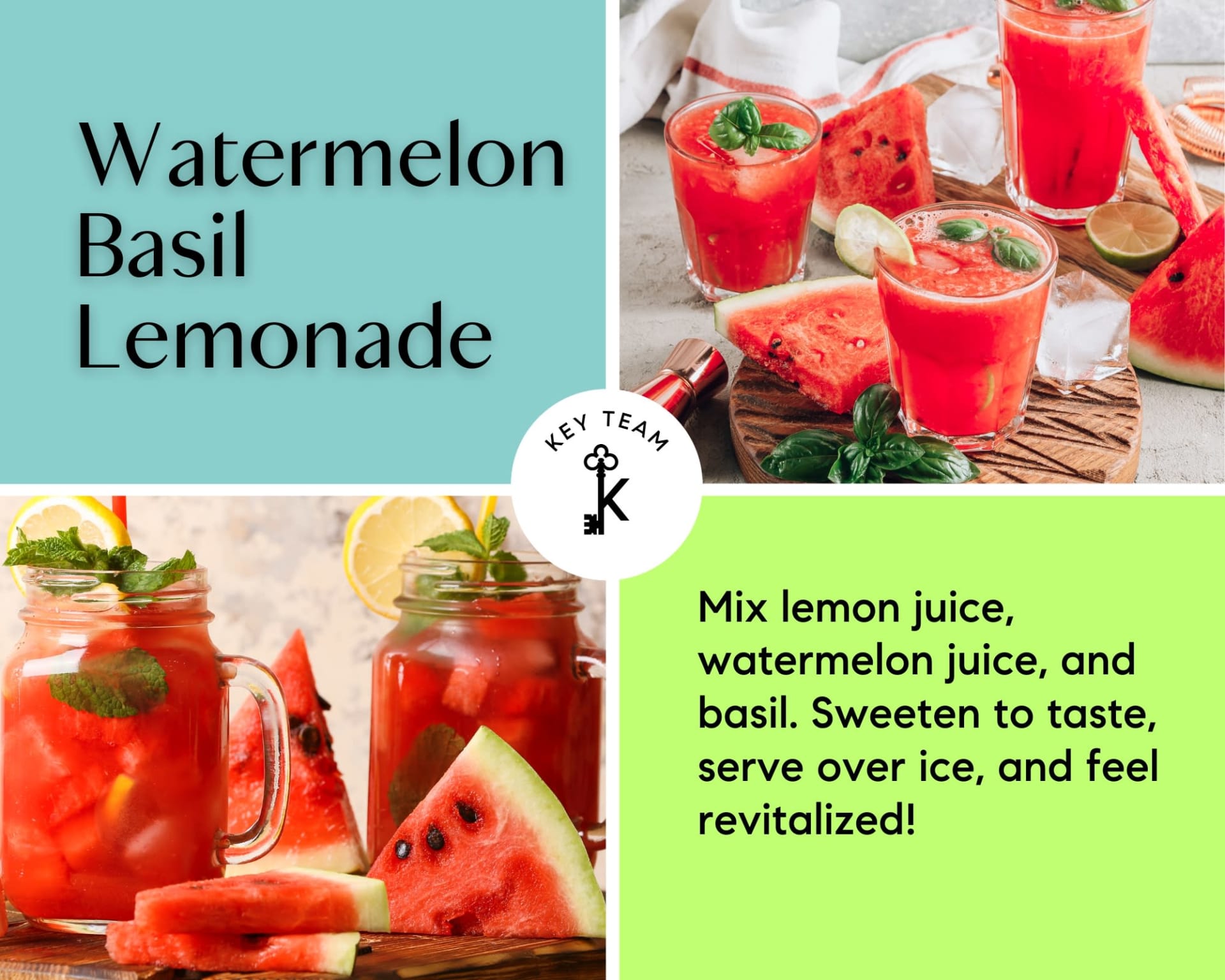 Watermelon Basil Lemonade:
Quench your thirst with a tantalizing watermelon basil lemonade. In a pitcher, combine freshly squeezed lemon juice, watermelon juice (blend fresh watermelon and strain it), and a few sprigs of basil. Sweeten to taste with honey or agave syrup, stir well, and serve over ice with a basil leaf garnish. This unique twist on classic lemonade will leave you feeling refreshed and revitalized.
Watermelon Mint Lemonade:
Upgrade your lemonade by adding watermelon and fresh mint! In a blender, combine watermelon chunks, freshly squeezed lemon juice, a bit of sugar or honey (adjust sweetness to your preference), and a handful of mint leaves. Blend until smooth, strain if needed, and pour over ice. It's a delightful twist on a classic summer drink.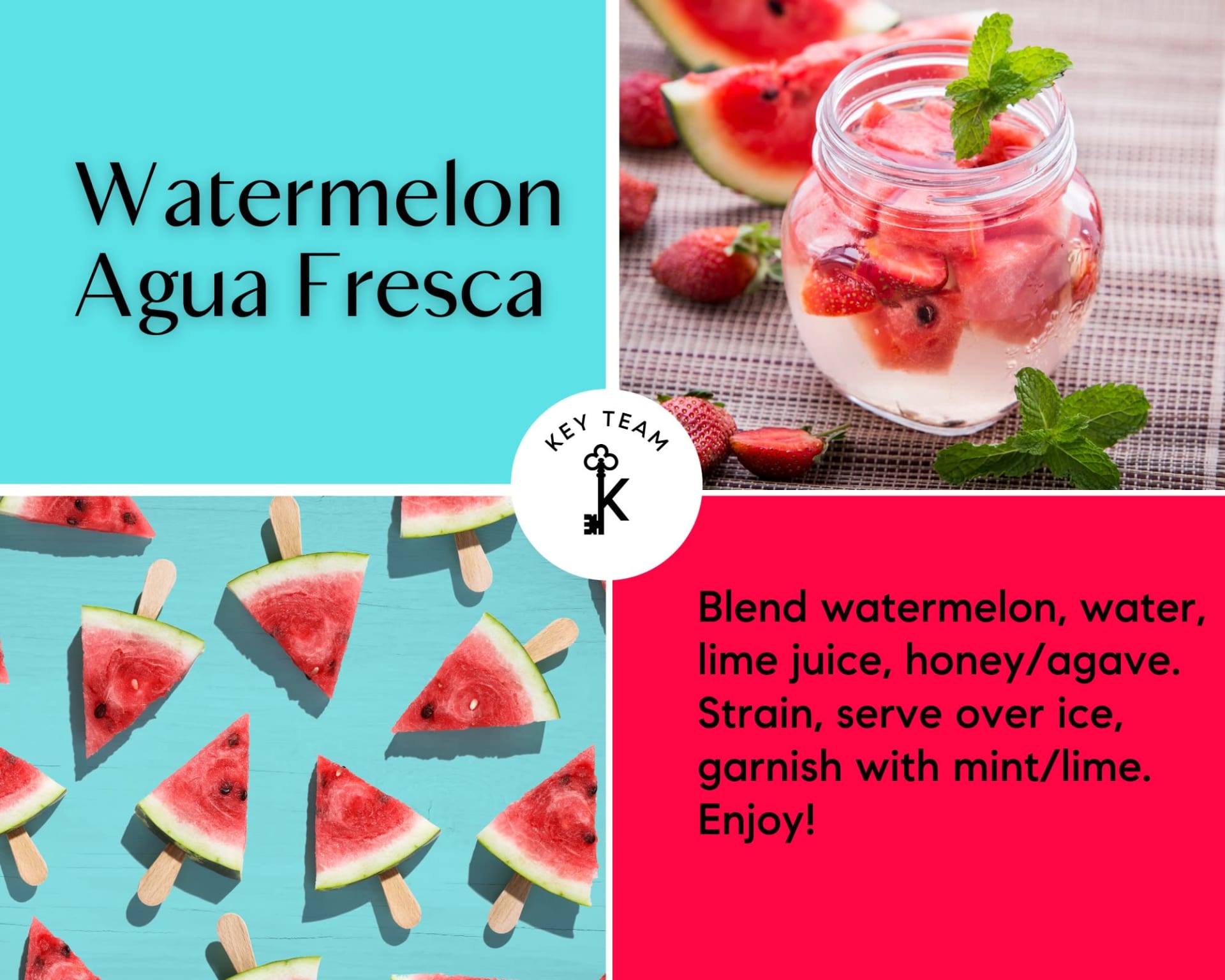 Watermelon Agua Fresca:
Stay hydrated and quench your thirst with this refreshing watermelon agua fresca. Blend fresh watermelon chunks with water, a squeeze of lime juice, and a touch of honey or agave syrup for natural sweetness. Strain it through a sieve to remove any pulp, and serve over ice with a garnish of mint or a slice of lime.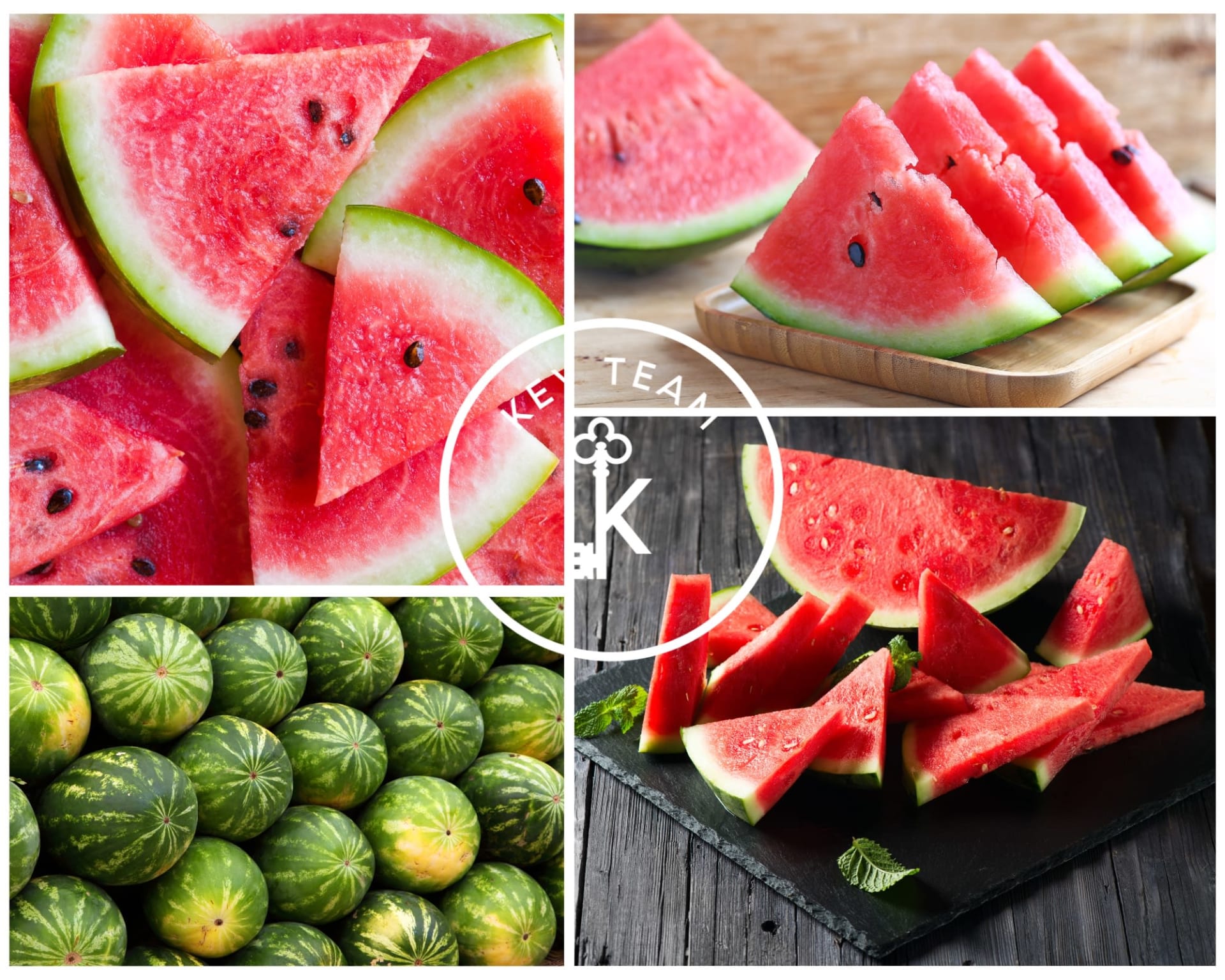 Celebrate National Watermelon Day with these easy and delightful watermelon recipes and drinks, perfect for any summer gathering or a refreshing treat for yourself. Embrace the sweetness and juiciness of this beloved fruit, and let these quick recipes keep you cool during the hottest days of summer. Share these delicious watermelon treats with family and friends and enjoy a day filled with delectable treats and cool sips. Happy Watermelon Day!