The Life
Nestled on the MA/NH border, Pelham boasts a thriving community and business center, making it the perfect place for both families and entrepreneurs. Our low cost of living and excellent property values attract new residents and businesses alike, while our top-rated schools and healthcare facilities provide the support systems necessary for growth and development.
Pelham isn't just a great place to work and do business - it's also a fantastic spot for leisure and shopping in tax-free New Hampshire. Whether you're a local or a visitor from neighboring Massachusetts, you'll find plenty of activities to keep you entertained and engaged. Once you experience Pelham's unique blend of small-town charm and big-city amenities, you'll understand why so many people choose to call it home.
Our Parks & Recreation Department is the hub of community engagement, offering a vast array of programs for all ages and sponsoring events that bring the entire town together. When the sun is shining, head over to Pelham Town Beach for some fun in the sand and surf. For those seeking outdoor adventure, our town offers a local golf course, hiking and walking trails, disc golf, and a public skate park!
Whether you're a nature lover, a sports enthusiast, or simply looking to spend quality time with family and friends, you'll find plenty of opportunities to make lasting memories in our vibrant and dynamic town.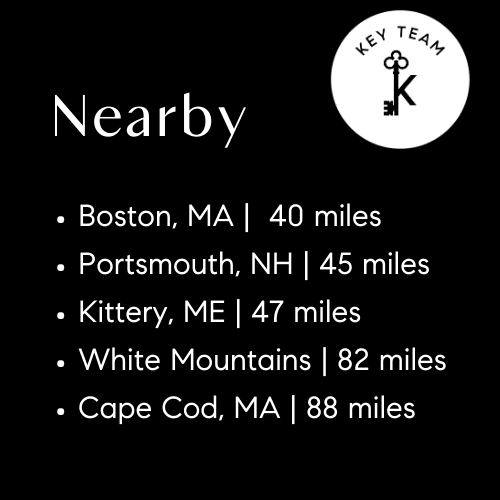 Pelham School District
Education is a top priority in Pelham, where we believe that every child deserves access to high-quality learning opportunities. From private preschools and primary schools to public schools and affordable higher education institutions, Pelham offers a range of exceptional educational options for families.
We believe that access to quality education is a fundamental right, and we're proud to offer a range of options that cater to every student's needs and interests. Whether you're looking for a traditional public school experience, a specialized program, or a college education that won't break the bank, Pelham has it all. The Pelham School District is a shining example of our commitment to education, serving over 2100 students in grades K-12 and continuing to expand each year as more families discover the benefits of our tranquil and close-knit community.
So why settle for anything less? Come explore the world-class educational opportunities available in Pelham and see for yourself why our community is a top choice for families who value education and success.
Neighborhood Highlight
Discover the best of both worlds at Oakland Ridge – the tranquility of a peaceful suburban setting combined with convenient access to some of New England's most sought-after destinations. Just a short drive away, you'll find the stunning NH Lakes Region, the picturesque Seacoast, the majestic White Mountains, and the vibrant city of Boston.
Oakland Ridge Subdivision is an incredible new development nestled in the heart of Pelham, NH. This idyllic community features 10 spacious house lots, each over an acre in size, providing ample space for you and your family to create your dream home!